Let's set one thing straight, Valentine's Day is a card company manufactured day to earn a bit of extra dosh. If you want to celebrate it in the traditional way then there is no reason not to, use it as an excuse to spend time with your loved one and do something extra special, just don't forget to do that throughout the rest of the year too! If you don't want to celebrate though, that is perfectly fine too, but you could always read some of my alternative Valentine's Day tips and take some time to pamper yourself?
• I have vowed to take one bath a week at least (don't worry, I do also shower everyday, the bath is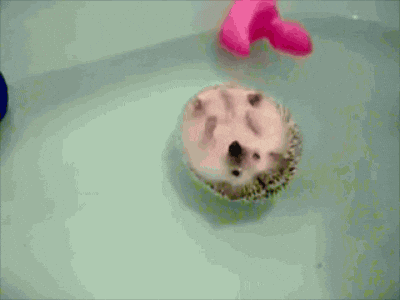 a treat) and to paint my nails once a week, so why not take on a self loving treat on the 14th? Spend an hour locked in the bathroom with a book, a glass of whatever beverage takes your fancy, light a candle and enjoy a hot bath (maybe don't actually lock the door just incase of candle/book burning issues)! Light some candles in your room too and continue the relaxation, just take it easy! (This may be the mother of cute GIFs)
• If you don't want to go for a relaxing day, why not go out somewhere new? There's a lot to be said for venturing out on your own, you get to enjoy things at your own pace. You can take your time, stop where you want to and see what you want to. I love solo trips out, they make me appreciative of my own company.
• You could always take it easy and load up your streaming service or power up the DVD player and stick in your favourite film or a film you've been meaning to get round to. Failing this, The Good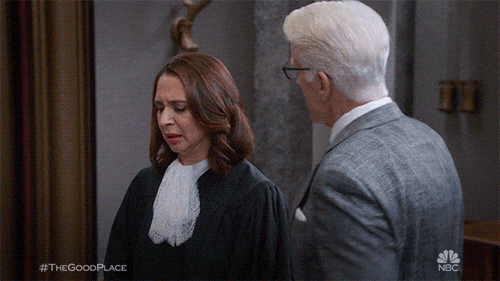 Place is on Netflix and ready to be binged easily in 24 hours, it's a feel good and easy watching show!
• Visit friends/family and enjoy a dinner with the people you love. Whether it's a treat night and you feast on chocolates and popcorn, or a big cooked dinner, enjoy good food with good people. It's always important to remember that Valentine's Day is about love, no one said it had to be the love of a partner?
• Treat yourself to that item you've had in your mental shopping basket for weeks, splash out and buy it! Whether it's a book, a new top or something more extravagant, you've been thinking about it long enough so why not just go for it? Life is too short to worry about money so much! If you just wanted to buy something small, what about a bouquet of flowers for yourself?
Whatever you do on the 14th, don't let yourself feel sad. I have been there, I've seen everyone around me filled with happiness and seemingly bragging about it. But I took positives from it, I enjoyed my own company and that of the people around me and I smiled! You deserve to be happy everyday of the year, don't let this one be any different!