Merry Christmas Eve Blogmas!! It's the final day of this writing challenge, I don't think I'll miss trying to schedule an obscene amount of words into my already busy day to day life, but this experience has taken me out of my comfort zone and pushed me to try new things in my writing. I'd love to know which of my posts you liked the best if you've been following me this December.
As it's December 24th, I thought this blog post should be dedicated to the traditions I like to uphold on Christmas Eve.
The main one for me is one that may not continue to be a tradition any more, and that's to go to our favourite Chinese for a meal. We used to have a local restaurant, in which the staff have known me since I was a child. We would always go there on Christmas eve and order far too much food and sit amongst the gaudy Christmas decorations. But last year we moved an hour away and whilst we were able to upkeep it in 2016, this year my family have said no to the trip. I would happily go, but I think sitting there alone isn't quite in keeping with the Christmassy feel.
It has also become a regular tradition to make our own cake at Christmas time, just a normal sponge, but we like to attempt some interesting decoration. This year we've gone for a candy cane red and white stripped covering with a few yellow love hearts, it looks a bit Alice in Wonderlandy to me. We sometimes get a little too ambitious with our designs, but it seems the simple one this year was still a challenge to create!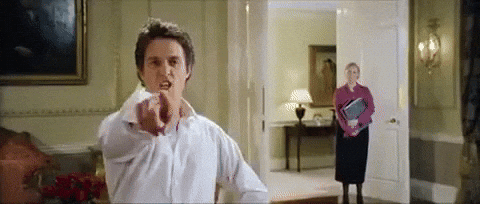 There's got to be some sort of Christmas TV/film watched on Christmas eve, whether it's a new special on TV, an old favourite or a random film you just seem to watch on Christmas Eve. As a kid I
used to watch the original Spongebob Squarepants movie on Christmas Eve, who knows why, but that used to be my tradition. Now it's anything that takes my fancy. A couple of years ago there was a  programme on in the evening about a family who went to Lapland, it was a comedy and I can't remember much about it, but it was cosy. I think that's what I always hope to get from Christmas Eve, cosiness, but it seems to be like a mad house instead.
I hope you all have a fantastic Christmas day, it's been brilliant writing these blog posts in December, it's gone so fast! I'm looking forward to giving my family their presents tomorrow and not just for the reason of being able to clear them out of my bedroom.
Merry Christmas!