For those of you looking at this blog post and reaching towards google to ask the question, 'what is Blogmas?' allow me to explain. Blogmas follows the theme of vlogmas, it is essentially an advent calendar of blog posts in the build up to Christmas. For 25 days I will be posting a blog post a day to celebrate the festive season, most will be Christmas themed, but some are just general posts.
Last year I attempted to get involved with Blogmas and I did keep it up for the first part of the month, but then my December and life got flipped upside with a very upsetting break up. Subsequently all is now good and I'm feeling better than ever a year later and everything has been resolved, so this year there shall be no distractions from writing, writing, writing about Christmas!
So without further ado, let the festivities of BooksNest begin!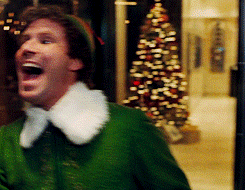 You can subscribe to my blog (top left) to get notifications when my Blogmas posts are live. You can also click here to see all of the posts in one place once they go live each day.